Game is Cancelled!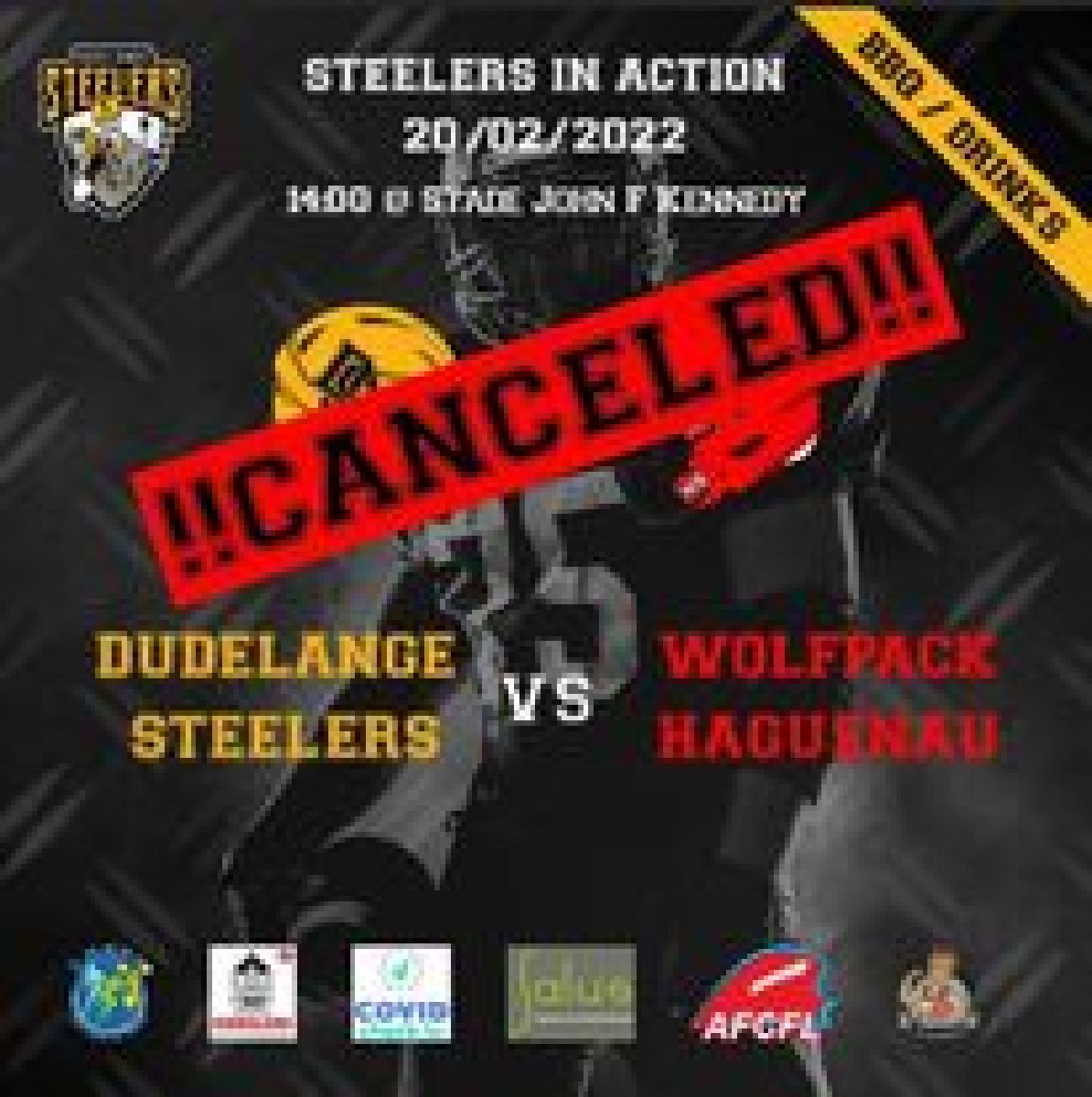 Erstallt vum Dudelange Steelers
Unfortunately the game that was meant to happen today has been cancelled.
Our opponents had some issues and have forfeited todays fixture.
This means that while this game counts as a win for the Steelers, we wont have an opening home game.
On to our fixture on the 13/03/2022 against Archanges.
Go Steelers!